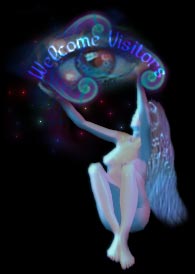 Welcome to Spikes and Clydesdales!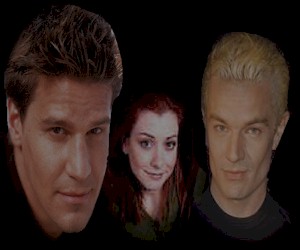 Home to Willow, Angel, and Spike fan fiction, images, spoilers, and much more! If there is something you are looking for and can not find, please send me an email and I'll see what I can do! Last updated 06/19/00
[ Sign my GuestBook ] - [ Read my GuestBook ]
[ GuestBook by TheGuestBook.com ]
You are the
person to view this
Page since December 14, 1999!


This Sonja Marie's Buffy the Vampire Slayer Links Webring site owned by Anela Ipo

.
Previous 5 Sites Skip Previous Previous Next Skip Next Next 5 Sites Random Site List Sites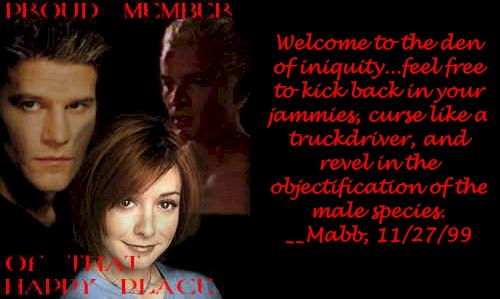 Please take note that Spike, Willow, Angel, and all other characters are from the show Buffy the Vampire Slayer and belong to the shows creator Joss Whedon and Fox Broadcasting. This site is not intended to infringe upon copyrighted material. This site lays no claims to the show, any of its characters, or anything involved with the show.
Graphics seen on this site are from: